Sharing Call: Greening the OR with Advocate Health Care and Ascension Health - - Proven Cost Savings with Energy & Water Efficiency
Recorded On: 04/13/2016
Session Description
Advocate Health Illinois Masonic Medical Center implemented HVAC and lighting changes in 100 percent of their 16 ORs, which has contributed to its ENERGY STAR rating of 96. Ascension Dell Seton Children's Hospital purchased and installed water efficient sterilization equipment, which has contributed to its 32.5 percent reduction in water usage.
Join Advocate Health Care's York Chan, Ascension Health's Lois Sechrist and Jon Villani of Grumman Butkus as they share their proven strategies. Speakers will review specific strategies and common barriers to HVAC setbacks, LED lighting, and retrofitting sterilization equipment with water economizer features.
HVAC setbacks save approximately $2,000 to $3,200 per OR per year, and yet only 36.8 percent of Practice Greenhealth award winners had an HVAC setback program in place. Team up facilities, infection prevention and operating room leaders and join Ascension and Advocate Health Care in their energy and water conservation success.
Learning Objectives
Identify cost savings potential from energy and water efficiency interventions in the OR.
Examine common barriers and solutions and realize success.
Discuss various approaches to efficient cooling, heating, humidification, airflow, and lighting in the OR, including setbacks during unoccupied hours.
Review water and energy efficiency opportunities and strategies in the sterile processing department.
Recognize the importance of team work and bringing together key stakeholders from infection prevention, facilities management and operating room staff for taking on environmental improvement strategies in the operating room.
Presenters
York Chan, CHFM, CHC, SASHE Administrator of Facilities, Advocate Health Care
York has amassed over 32 years of progressive management experience in health facilities operations. Presently, he is the director of facilities for Advocate Health Care, overseeing facilities operations for the system of 13 acute care hospitals in Illinois. He served as a board member of the American Society for Healthcare Engineering (ASHE) from 2008 through 2012. He currently serves as a board member for the Healthcare Engineering Society of Northern Illinois (Local ASHE Chapter). York is a Certified Healthcare Facilities Manager as well as a Certified Healthcare Constructor. York has served as faculty for the Joint Commission Resources and taught the "Environment of Care Base Camp" and "Exploring the Life Safety Chapter" programs. He has also conducted custom education sessions for the Department of Defense, Veterans Administration, and numerous health care organizations throughout the United States. He has also served as faculty for the Joint Commission Satellite Network (JCSN) and the Joint Commission Resources Quality and Safety Network teaching Internet, satellite, and web-based Environment of Care programs.
John D. Villani, P.E., CCP, CEM, LEED AP, Vice President, Grumman/Butkus Associates
As the Vice President and Principal at Grumman/Butkus Associates, John Villani is responsible for the standardization, management oversight, and execution of the firm's commissioning projects. Project responsibilities include conducting all phases on commissioning design through turnover with numerous clients.
Lois Sechrist, LEED AP ID+C, Environmental Stewardship | Senior Analyst, Ascension Health
Lois Sechrist, LEED AP ID+C, manages the Ascension Environmental Stewardship Program with Health Ministries in 23 states and Washington D.C. She is an interior architect, taught the LEED Green Associate exam prep course for several years and chairs her city's Green Practices Commission.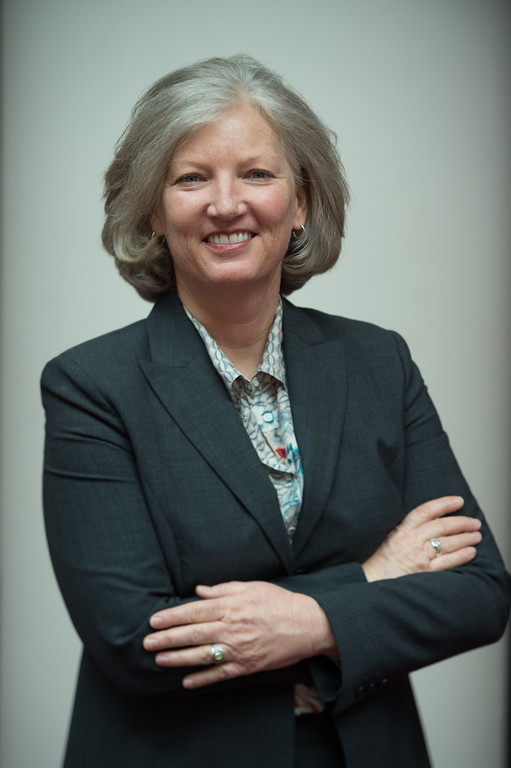 Julie K. Moyle, MSN, RN, Outreach and Engagement Specialist, Practice Greenhealth

Julie joined Practice Greenhealth as an Outreach and Engagement Specialist in 2015 by way of the Healthier Hospitals Initiative, and her role in the campaign as an Outreach Specialist in 2013. A currently practicing registered nurse, she began developing her interests in health care sustainability in 2003 with the opportunity to open and manage the surgery department at the country's first LEED certified hospital in Boulder, CO, where she currently lives. She earned her BSN from Vanderbilt University and Master's degree in Nursing Administration from Duke University. She has worked in the operating rooms of Shands Hospital at the University of Florida and Duke University Medical Center in clinical and management positions.


Pricing
Member: $0 Nonmember: $79
Key:
Complete
Next
Failed
Available
Locked