Environmentally Preferable Purchasing Series: Driving Waste Prevention Solutions through Sustainable Purchasing – A Case Study Review
Recorded On: 06/30/2016
Session Description

Environmentally Preferable Purchasing (EPP) can be the key to reducing solid waste generation by minimizing materials and packaging while also saving time and money. But with hundreds of procured products to consider for improvement opportunities, how do you decide where to focus? Today's session will dive into two case studies where purchasing decisions were used to reduce waste generation but each approached this opportunity from different angles.
The first section will focus on a project completed at a Hospital on Long Island. The goal of this project was to identify purchasing improvement opportunities for implementing EPP to ultimately reduce municipal solid waste at their hospital. Using a top-down approach, the hospital's purchasing records were analyzed to identify the top 10 products contributing to the hospital waste stream, for which environmentally preferable alternatives were then identified. Total cost of ownership and environmental preference also played a role in identifying viable alternatives.
Next we'll hear about how a waste audit influenced purchasing decisions and waste segregation at Rochester General Hospital. Here, a bottom-up approach, by way of a waste audit, was conducted at the hospital to identify the largest product and packaging contributors to the waste stream. In this case, purchasing records also provided valuable information in identifying large sources of packaging waste. Find out how this valuable information ended up informing RGH's purchasing behavior and ultimately uncovered a huge cost savings opportunity.
Learning Objectives
Understand the two approaches hospitals have taken to inform purchasing decisions
Learn the connections between sustainable purchasing and waste prevention.
Identify that assessing the total costs of ownership is crucial to making smart, cost-effective purchasing decisions.
Recognize the significance of training and its role in waste prevention and achieving cost savings.
Presenters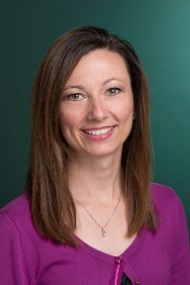 Trish Donohue, Sr. Pollution Prevention Engineer, Sustainable Supply Chain Program Manager, NYS Pollution Prevention Institute
Patricia Donohue is the sustainable supply chain program manager and a senior pollution prevention engineer at the New York State Pollution Prevention Institute (NYSP2I) at Rochester Institute of Technology. Ms. Donohue provides technical environmental assistance to NYS industries to reduce their environmental footprint and save cost.
For nearly twenty years, Ms. Donohue has supported industry with pollution prevention challenges. Her strong background in environmental engineering and Lean Six Sigma helps to identify losses and waste in manufacturing systems, leading to process improvement and a reduction in environmental footprint. Additional industrial experience includes supporting Fortune 500 companies such as IBM, Novartis Pharmaceuticals and Johnson Controls. Ms. Donohue possesses strong business acumen, having been a product and marketing manager for a $40 million product line.
Wayne Morton, Director, Environmental Health and Safety, Rochester General Hospital

Wayne Morton is The Director of Environmental, Health and Safety for Rochester Regional Health Systems which consists of five hospitals with services in 150 locations. He administers the system's compliance with The Joint Commission's Environment of Care programs, environmental, health and safety regulations and surgical research operations.

Mr. Morton has been with the RRH system since 2001, most recently as environmental health and safety manager for Rochester General Hospital. He has a master's degree in healthcare administration from Roberts Wesleyan College and is certified as a healthcare safety professional and occupational health and safety technologist.
Ava Labuzetta, Pollution Prevention Engineer, NYS Pollution Prevention Institute
Ava Labuzetta is a pollution prevention engineer at the New York State Pollution Prevention Institute at Rochester Institute of Technology. In this role, she provides technical assistance to the Green Technology Accelerator Center, Direct Assistance and Sustainable Supply Chain Programs. This includes completing industry process assessments and identifying areas for improvement as well as researching solutions that result in waste and pollution reduction.
Ms. Labuzetta holds a bachelor of science in environmental engineering from the University of Vermont and is certified as an Engineer in Training (E.I.T.). Her academic work focused heavily on designing solutions to issues surrounding water quality, water treatment processes and energy consumption. At NYSP2I, she now applies this technical knowledge to projects across New York State.
Pricing
Member: $0 Nonmember: $0
Key:
Complete
Next
Failed
Available
Locked
Driving Waste Prevention Solutions through Sustainable Purchasing – A Case Study Review