Climate/Energy Series: Health Care Climate Council Presents: Climate Resilience and Using the Toolkit
Recorded On: 05/25/2016
Session Description
Sponsored by the Health Care Climate Council*, this webinar is the next in a 3 part series - Resilience, Leadership/Divestment, and Mitigation/Renewables. Resilience planning is key to preparing for the extreme weather events that climate change will bring. Nearly a year ago, Health Care Without Harm worked with the US Department of Health and Human Services to contribute to a best practices document called Primary Protection: Enhancing Health Care Resilience for a Changing Climate. Robin Guenther will lead a discussion on why resilience planning in the health care sector is a vital practice, and Paul Linzmeyer of Thedacare will join her to discuss his lessons learned from using the extensive toolkit.
The next HCCC sponsored calls will be in September (Leadership and Mission Based Investment Policies) and December 2016 (Mitigation and Renewables). Click here to listen to the introduction to this series: Get Started on Climate and Health.
*Established by Health Care Without Harm, the Health Care Climate Council is a leadership network of hospitals committed to strengthening the health sector's response to climate change. Learn more here.
Presenters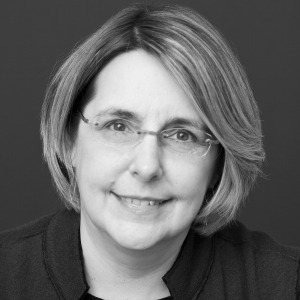 Robin Guenther, Principal, Perkins+Will: Senior Advisor, Health Care Without Harm

Robin Guenther is Principal of Perkins+Will and Senior Advisor to Health Care Without Harm. Healthcare Design magazine named her the "#1 Most Influential Designer in Healthcare" in 2010. She co-coordinated the Green Guide for Health Care, served on LEED for Healthcare committee, and released the second edition of Sustainable Healthcare Architecture, with Gail Vittori in May 2013. In 2012, Fast Company included her as one of the "100 most creative people in business". She led the Mazzetti-Perkins+Will team, one of two winning entrants in the Kaiser Permanente Small Hospital Big Idea Competition.
Paul Linzmeyer, Former Sustainability Leader, ThedaCare
A leader with proven business acumen who has years of executive level leadership, Paul brings a strong background of 35+ years as a "business activist" in Chicago, Denver, other locations and has a deep and abiding belief that business/healthcare can benefit immensely from triple bottom line thinking. He is currently the Sustainability Leader at ThedaCare, which has seven hospitals and 35 clinics and is the largest employer in NE Wisconsin (6500+). Paul is known as an international strategist and speaker on business innovation and sustainability principles. In the past, he was a US delegate to the OECD's Sustainable Manufacturing and Ecoo-Innovation committee. He also is a past Chair of the Wisconsin Workforce Investment Council, the Bay Area Workforce Development Board, and the Green Bay Chamber of Commerce. He currently is on the board of the Green Bay Public Market and a member of the Novation Environmental Advisory Group.
Pricing
Member: $0 Nonmember: $0
Key:
Complete
Next
Failed
Available
Locked
Health Care Climate Council Presents: Climate Resilience and Using the Toolkit